Top 10 Reasons to Attend Georgia Medical Institute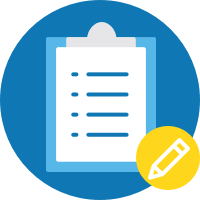 Hands-on Training – Students learn by doing, using the techniques and tools of professionals working in their desired career field.
Experienced Professionals – Classes are led by instructors with real-world experience in their fields. They give students the inside knowledge needed to be successful in today's job market.
Learning Center – Students can receive extra help for all of their classes from instructors.
Financial Assisting – Financial Aid Representatives will help you explore the options available to you. Financial Aid is available for those who qualify.
Modern Equipment
Career Services Assistance – Our full-time placement staff is dedicated to assisting students with resume preparation, interviewing skills, and full-time employment opportunities.
Flexibility in Class Scheduling – Day and evening classes are available, which allows adult students to work full-time.
Small Class Sizes – Students are given personal, one-on-one academic guidance.
Advanced Program Offerings – Our programs are designed to prepare students for employment in today's careers. We know the skills employers are looking for.
Convenient Locations – There are 5 campuses in the Atlanta metro area to choose from.